Georgetown Engagement Photos | Adriana & Gindy
"To Love is nothing. To be loved is something. But to love and be loved, thats everything" - T. Tolis
This Georgetown home engagement session was simply amazing! Adriana and Gindy were so welcoming and comfortable to capture that we felt like fast friends. They love music, art, and food and we were able to chat and photograph, and we truly could have shot all day, and we basically did. We ended at the amazing Dumbarton Oaks Park on the outskirts of the city. We simply had the best time with these two, and their love just shows!
Georgetown is such an amazing location for an engagement shoot. It really does offer anything you could ask for. You can Uber down to the monuments in DC, you can shoot in the cute and whimsical shops and neighborhoods, or you can go find woods. It is simply the best of all worlds.
From inside Adriana and Gindy's apartment to sunset in the woods we had just the best time with these two. When couples just show up and bring the love it makes us so incredibly happy, and always reaffirms why we do what we do!
Check out another awesome woodsy engagement session here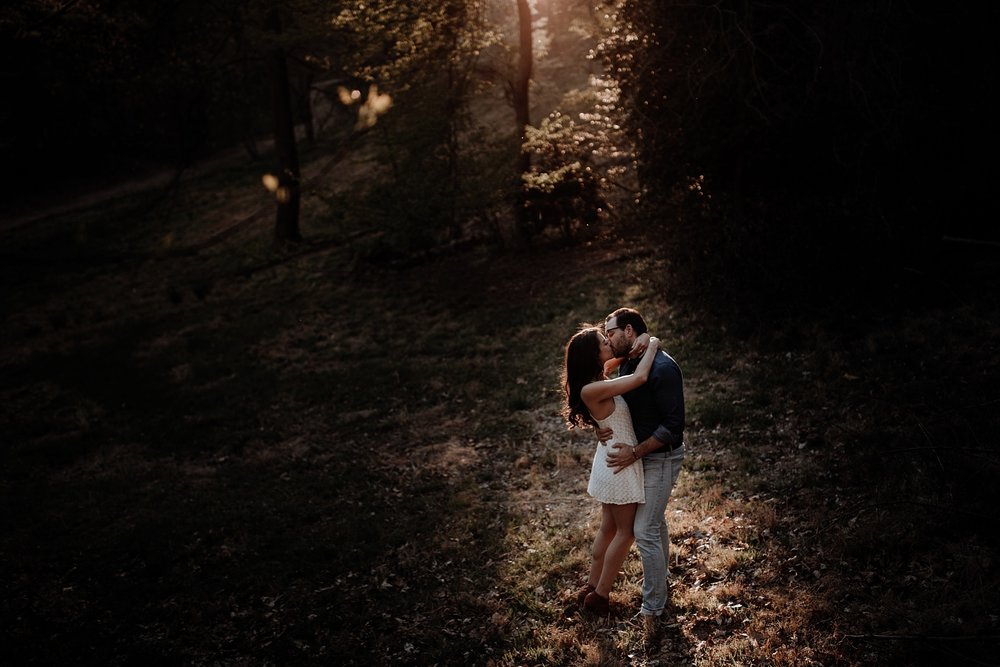 Related Posts You Might Like